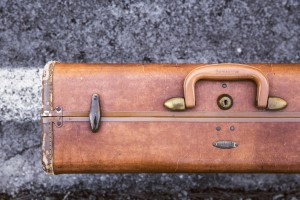 I think I was in about 2nd grade when I realized that teachers learned too.
I knew teachers had gone to school…my mother was teaching freshman English at the time, and my family was full of teachers and school administrators, so that wasn't new. What I didn't understand was that teachers went to school…workshops really, to get better at teaching.  I think my little brain just assumed that teachers emerged from college, fully formed, and just went about their lives from there.
I think a lot of us have a similar relationship with the people we serve as freelancers — meaning that our understanding of their business pretty much stops at what we're exposed to in our daily lives.
That limitation? It's a business-killer, and this post will help you get past that.
(A quick heads up that this is a long-ish, but important read, so feel free to break it up, but make sure to take in the whole thing.)
The Basics
B2B and B2C are a set of letters that, if you take the time to understand them, can change your freelance career.
They're a pretty basic business concept used to describe who a business is selling their products or services to (you'll sometimes see it written as B-to-B or B-to-C, but that's always seemed wasteful to me.) All they do is differentiate between businesses that sell to other businesses (B2B) and businesses that sell to consumers (B2C).
If you ask anyone to name a list of businesses or products, 9 times outta 10, they're going to give B2C answers. That's because that's who we're exposed to. United, Nike, Gucci, AT&T, Apple, The Wall Street Journal…they all have very strong B2C presences. Some of them though, also have specific lines of products and services that are only for businesses. That's the B2B space and you, as a freelancer, likely live there too.
Most freelancers are B2B freelancers. The exceptions are people like personal trainers, personal chefs, makeup artists and the like (and even they can overlap some.) The difference is usually easy to figure out though — if you're a freelancer who works with individuals, you're probably in the B2C world. Everybody else is B2B.
That means writers, accountants, academics, engineers, lawyers…we're all little micro businesses serving other businesses. That position has some serious implications for you as a freelancer and how your business can grow.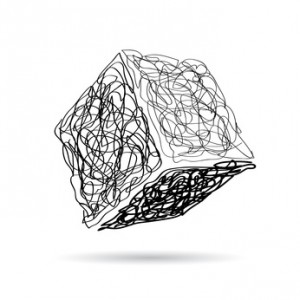 Two Dimensions
If you're a B2B freelancer, you're going to be thinking of this B2B/B2C question at two different levels. The first is the relationship between you and your freelance clients (B2B) and the second is between them and their customers (either B2B or B2C.) (Quick side note, freelance skillsets that are typically B2C can enter the world of B2B if their direct clients are agencies, corporations, or other businesses, so those lines can blur.)
So for example, if I'm a writer that blogs for Gucci, I serve a B2C client. If I blog for HubSpot? I'm working with a B2B client.
Understanding Yourself
So you're a freelancer, you've accepted that you work in the world of B2B, and you're ready to go. What does that really mean?
It means that any marketing, branding, website design, communications, and legal advice you follow? It should come from the B2B space. I see a lot of freelance sites where it's painfully obvious that they're shaping their business based on a B2C perspective (something that's very popular in coaching and brand-building right now.)
That guidance might be right, but it's probably not right for you as a B2B freelancer. That's because a customer making a decision for their business isn't working with the same mindset as someone coming from a personal perspective.
To be more specific, I run across a lot of freelancers leading with "passion" and personality when discussing their freelance work. They're completely missing the fact that the person buying their B2B services isn't super concerned with their mood or interests. They have deadlines and quarterly targets to meet, so their focus is on whether or not you can solve business problems and make their work lives easier.
People make VERY different decisions when they're spending a business' money vs. their own. They also read different content and are moved by different factors. Knowing which brain (business or consumer) your decision-makers and potential clients are thinking with will change how you market, package, price, and present your services.
That might sound a little discouraging, but making a tangible shift to a B2B mindset isn't hard. Everything here at BlackFreelance (both free and in the Academy) is B2B-focused.
There are lots of other ways to develop your B2B skills and instincts too though, with materials like this for writers, setting up a Google Alert for "B2B", or even just typing "B2B" into Twitter and following a few accounts so that the concept is always in front of you. Understanding B2B is really about exposure. Get as much of it as you can.
Are there exceptions here? Of course, but they're few and far between.
Understanding Your Clients
Being a B2B freelancer doesn't mean you can completely forget about B2C. Nope…there's a good chance you'll benefit from understanding that too. That's because just like you, your clients can be either B2B or B2C themselves.
That means when you're working with them, you should at least keep a general sense of whether their business works with other businesses or ultimately works with individual consumers. (This is extra true for freelance writers focused on publications.)
You might not care one way or another, but let me tell you, you should…especially if you're in any way tied to marketing (that's going to be most creatives) or creating content that generates interest and attention.*
Beyond that though, the B2C niche has some serious cash flowing through it, so working to improve your skills in helping businesses connect with individuals can really pay off. Studying marketing and especially content marketing is a great place to start.
Why You Should Care
Most freelancers float through their work without taking the time to make a practical distinction between B2B and B2C, but I want you to get past that. Getting in the habit of thinking about the nature of your relationship, and your clients' relationships with their customers impacts you in multiple ways, but the biggest is your income.
In general, there's a lot of money and more space in the B2B world, so focusing on that as a niche (or sub-niche) can help you earn more for your work. Personally, I've also noticed that there seems to be less drama with payments in the B2B space (but that's just my experience. If you've seen different, feel free to leave that in the comments.)
There are all sorts of remixes and permutations on both of those, but as a freelancer, you only need to know one thing — that's that learning to engage the world of B2B, and consciously connect with the world of B2C can open you up to a huge new world of freelance work.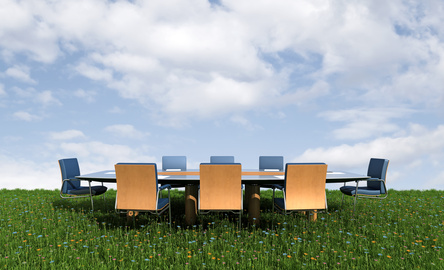 How To Break Into B2B
Like I mentioned earlier, you're probably already familiar with B2C, so I'm going to talk a little more about connecting with B2B clients (by now I'm hoping you're at least a little interested.) It's not as hard or complex as you think, and a little effort to get past the intimidation around business can go a long way. If you're ready to take the next step, here are a few quick tips to get you going.
Change your mindset.
Start watching businesses and ask questions. Who supplies their paper? Who does their taxes? Who helps them market? Who makes their signs and recruits their employees? All those answers point back to B2B, meaning better prospect lists for you. Once you start looking, you'll see a whole new world open up for you.
Check out trade journals.
These are a great place to start, especially after you choose your niche. Trade journals are a constant source of news, information, and trends that can inform your prospect lists, inspire your blogging as a freelancer (to demonstrate a connection to your niche), and even provide little tidbits to drop in client emails to spark interest in you. Most usually even have some sort of free subscription or online presence making it extra easy to connect.
And if you're a writer, pitch to the journals themselves. Here's a useful list. (Take a look at that to see just how big the B2B world is.)
Leverage your history.
If you haven't studied or worked in B2B spaces, you might be thinking you're working at a loss, but you've got more exposure than you probably know. From desk chairs to Internet service, software, and food supplies, you're around B2B ALL the time.
Pay attention next time you're going about your day, and you'll start to see logos, delivery people, trucks, and even ads (more B2B advertisers are hitting traditional media channels.) You'll be surprised at what you see.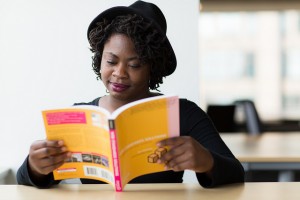 Pulling It All Together
The most important thing, either way, is clearly relating the value you provide, and doing that everywhere from your LinkedIn profile to your bidding site profiles, cold contact emails, and even your personal website.
Working through this quick exercise from the folks over at Copyblogger (one of the few online marketing resources I trust and like) will lay the foundation of your value statement
I help __________________ (do) __________________ so they can ___________.
I know that's a lot to take in, but take it piece by piece, and you'll be getting more out of your freelance business than you ever have before.
Megan
*I'm going to share some important points about B2B clients I've run into as a writer/blogger. When I say that, I mean specifically as a writer and not a content strategist or content marketer (services that are generally treated more seriously). The world of B2C writing…from what I see and hear…is fickle, riddled with payment issues, and unfortunately, where most of us get our understanding of what freelance writing is. This includes major publications and websites that you decided you want to write for because you read them as a consumer yourself. Those bylines are great, but seriously, you can make more money, for the same (if not less) effort. I don't believe writers who want bylines should ditch them, but make sure you're looking at all the options out there for your writing (and earning) career. (You can start by reading this post.)