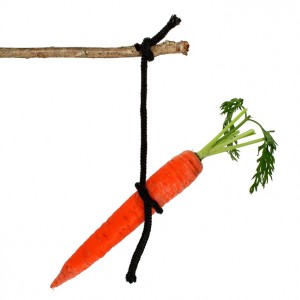 It took thousands of straws to get me to decide to leave employment, but one was particularly hard on my back. It came in the form of silence from easily the worst CEO I ever worked under.
He was tall, charming, and spoke with a smooth Southern accent that I probably would have found soothing I wasn't Black. This man was a little too easy to like and of course, kept an open-door policy. I still remember the night I sat at dinner with him and heard him proudly proclaim that we could come to him with whatever complaints we had. He did that with a sincerity that even in hindsight doesn't show the slightest crack.
But then came the test.
A few months later, our yearly bonuses were late. Most of us took it in stride…we'd been around long enough to know that bonuses weren't something to be counted on and could come and go depending on the success of the company (or whims of management.) What became a problem though, were the emails.
Weeks passed, then months, and along with them came his messages of apology and explanation.
"We expect bonuses to pay out next week."
"We're sorry for the delay, but by the end of this month, we'll know. We appreciate your work."
"You'll hear something by the end of this quarter, thank you so much for your patience. As always, you're a valued member of our family."
A few people's strides started wearing down. Me? I was well aware at that point that actions speak more honestly than words, and had prepared myself to never see a dime of that money (I never did by the way). What wore me down, was the game.
The endless thanks, pandering verbosity, and requisite reminders of familial status. I had moved on, but the need to drag me in to watch his performance? That started to erode my motivation. It degraded my patience and focus. Eventually, I'd had enough. Unlike the people who'd called with complaints and angry messages of need, I had one simple request. I wanted out of the game.
I knew no bonus was coming and didn't want to be strung along, so I asked to be removed from any future communication about the bonuses.
I braced myself. I was ready to handle whatever came back at me, but Mr. Open Door never replied to my very measured, very professional, very polite (except for a shady reminder of his "policy") email. I was later told by a friend that the emails stopped completely after that. Their bonuses never came either.
A few months ago, I found out that that same CEO had been promising a woman, the sole source of insurance for her family, that, while she'd been left without coverage for her children in a recent carrier shift, he'd make sure they'd get covered. He'd been doing this for almost a year prior.  I'll be surprised if her kids ever get an ounce of protection (because in the U.S., the health of children is left up to the whims of men like that.)
If you haven't made the connection yet, this is the dance Katy Perry does.
There's always one more point of decency, one more promise to fulfill, one more measure of growth that they're perfectly happy to pretend they're aiming for. It's not just about appropriation. If it weren't that, it'd be something else she'd found a way to benefit off of. She'd find a new costume. (She's likely finding one now in the form of DeRay.)
She could be a CEO, on an HOA board, choir director, or even president of the United States. That's because you don't need to be a star to feign growth or demand the time, effort, and attention of those around you to watch you perform improvement. Anyone, in any position, can do this. The only thing they need is a commitment to making the least amount of genuine progress possible so they eternally have a space in which to "do better."
I don't know her personally, but after decades in churches (where she comes from), corporate, sports and community organizations, I've got a good nose for her type. People can analyze and quibble over the specifics, but she's nothing special, nothing new. People like her are everywhere and the only thing more dangerous? The excuses that get made for their type.