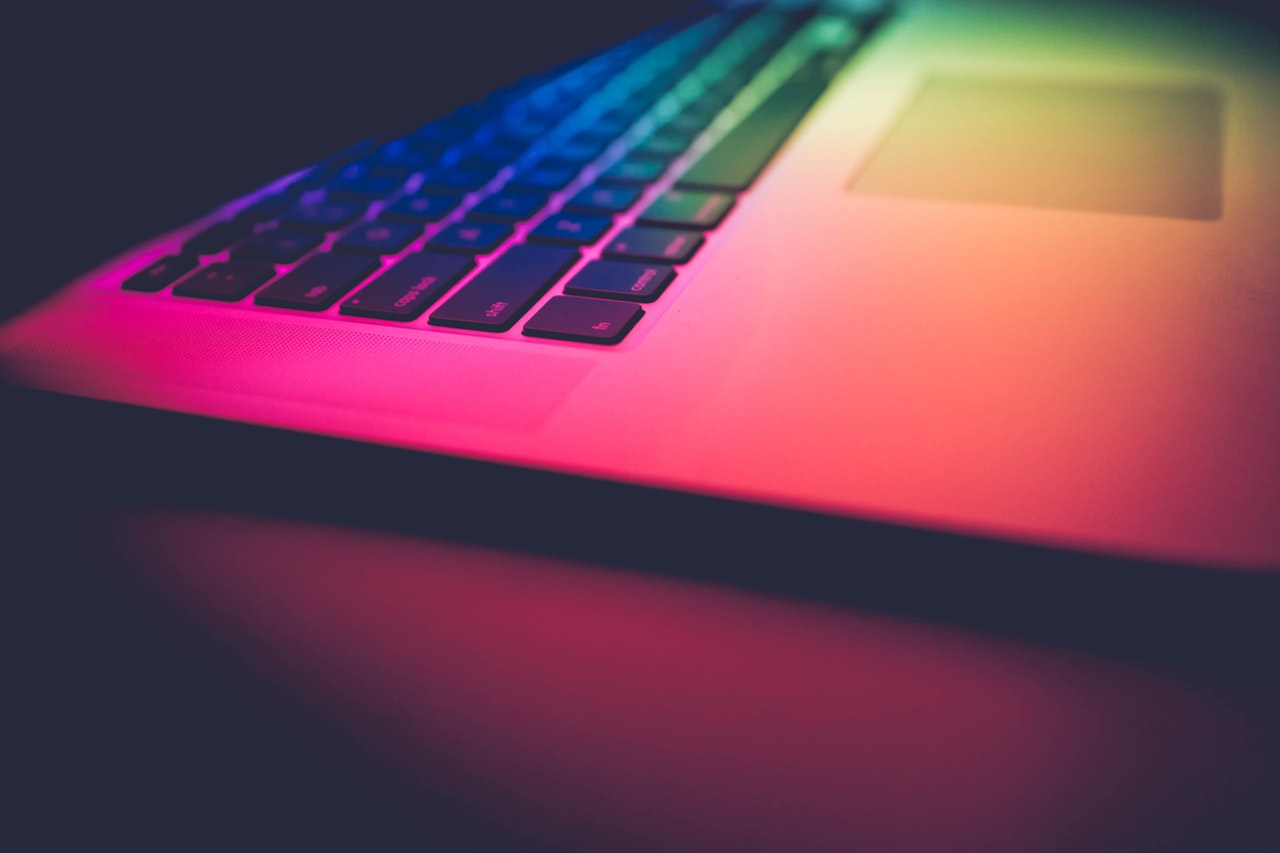 (Updated 2/6/2019)
Online business has evolved.
A more connected environment (thanks largely to social media) means that now, brands, companies, and yes, even individual freelancers are managing more complex and long-term relationships with their potential buyers. The answer to that? Content Marketing.
It's something anyone who's read a blog, watched a video, or clicked on a social media post before buying is familiar with. It's also something no freelancer can afford to ignore. Content marketing is not only a way to move your own business, it's also a skillset you can develop as a freelancer and if you study it within the context of Black commerce, a skill you can learn to support the Black businesses around you, whether they're online and physical.
This page will help you get started developing your content marketing skills and understanding the Black Content Marketing environment.
Why Black Content Marketing?
First off, it's really not that different than mainstream content marketing…any skills you learn and master in Black spaces can be extended to the mainstream, and vice versa.
Content marketing supports the needs of buyers and their specific needs by helping them genuinely connect with the businesses who best align with their values and goals. The specific and documented needs of Black people should be considered in content marketing efforts.
Content marketing supports the goals of businesses who meet those same buyers' needs. Since Black needs, preferences, content consumptions and buying habits have all been found to differ along racial lines, the businesses who sell to Black buyers are in need of specific and informed content marketing support.
Business isn't culturally neutral and neither is content marketing (which largely runs on an American/Western default). "Because all aspects of consumer behavior are culture-bound, there is an increased need to identify and understand this integration and its impact on global marketing and advertising."
Cultural specificity in content marketing is already widely acknowledged,  — Chinese or Hispanic (even independent of language) for example — and is unfortunately lacking in Black e-commerce and online spaces.
General Content Marketing Resources
Regardless of your audience, it's important to know the basics…
Moz's Beginner's Guide:  Solid, simple overview of content marketing.
Copyblogger: Amazing site for learning how to create effective online writing and one of my favorite resources. Great e-books that we follow in the Academy, a commitment to the craft, and a certification program that I recommend. Follow them on Twitter. Sign up for their newsletters.
Content Marketing Magazine: Free print and digital magazine that is extra-useful for content strategists and even general writers who want to understand where their work fits into the big picture.
Content Strategy for the Web: When you're ready to step into the strategic side, this book is a strong introduction. Since it approaches content marketing from an organizational perspective, I even recommend it to anyone interested in a traditional career path in content marketing
The Customer Magnet Method: Sonia Thompson is a Copyblogger buddy of mine and has put together a program that's a great and simple intro to attracting customers with your words.
Google Garage: A free (and important) introduction to skills for the digital economy whether you're freelance or just trying to keep up with changes in employment. You'll find courses from marketing to interviewing, mobile, international connection, productivity, networking and way more.
Learn Copywriting
Content marketing and copywriting aren't the same thing, but if you're a writer who wants to get into content marketing, copywriting is a writing skill you need to pick up.
Personally, I'm mostly a self-taught copywriter (though I did do some business communication work in grad school) so I know there are a TON of materials out there to help you learn on your own. I've seriously only cracked the surface., but here are some of my suggestions and favorites.
CopyHackers: If you're looking for a home base for copywriting, this site is one of the best. They've got a ton of free content, e-books, courses, and even a rate calculator, so sign up for their newsletter…it's beyond worth the inbox space.
Hubspot: Business Writing: I haven't gotten to this myself yet, but HubSpot's free courses are a favorite of mine for getting your feet wet. When you finish this one, make sure to check out the entire catalog.
Podcasts: There are a decent number of copywriting podcasts out there. I'm a fan of The Lede, but they're all worth checking out.
Ogilvy on Advertising: This book is pretty old, especially in relation to content marketing, but the fact that it's still pertinent should tell you a lot. It's a classic so even if you don't buy your own copy, your local library really might have one to check out.
MIT OCW-Management Communications for Undergraduates: I've never taken this one myself, but the syllabus is very similar to my business certification AND the general rules of content marketing. (Also, it's free.)
Lynda: LinkedIn's educational arm has a bunch of options, from Business Writing Principles, to strategies, to emails and more.
The Tall Lady with The Iceberg: If you want to stretch your conceptual abilities in copywriting, this is a great place to start. A lot of the exercises had me stumped (I need to work on my creativity), but I found my writing getting a lot cleaner after working through just the first part of this book.
This is just a start though! Whatever you're looking for…books, podcasts, courses, e-books…there are probably a bunch of them dedicated to helping people like you learn the skill of copywriting, so get out there and look! And if you find any you like or think should be considered here (ESPECIALLY if they feature Black copywriters) let me know!
E-commerce Resources
Black ecommerce is a growing field and one where Black content creators, designers, marketers and plenty of other freelancers can make a huge impact and support Black businesses selling online. It's a niche that you'll want to invest in long-term to understand, but these resources will help you get started.
The Shopify Blog: So many businesses and sellers use this platform that it can almost stand as a niche on its own (hi developers). In general it's just a good idea to keep up with them (so make sure to subscribe.)
Bootstrapping Ecommerce: Run by Shabbir Nooruddin, this blog reflects a position lots of your potential clients are likely coming from.
The Ultimate Guide to SEO for E-commerce Websites: Kissmetrics is always a strong start for understanding mainstream SEO, but I put this out there with one caveat…I don't believe that SEO works quite the same way for Black online businesses (we tend to already have strong and efficient networks of communication). That said, Black people do use search at rates that are comparable to any other race or ethnicity, so it's still important to understand (and is also skill that works across niches.)
Udemy Ecommerce Courses: Udemy offers courses for writers, developers and anyone interested in the topic in general. I haven't tried any of these myself, but if you're looking for something more interactive, you should give these a review.
How Blogging Boosts the Profitability of Your Ecommerce Website (and 8 Ways to Get Started): The partnership between Black bloggers and ecommerce is one that holds a huge amount of potential. This article from Copyblogger is a good place to start.
Posts
Supporting Black Businesses: A New Opportunity for Black Writers (Part 1)