No one should ever feel lost or stagnant in their freelance business. "What my next step?" shouldn't be an impossible question to answer.
That's because it's possible to approach your freelance business in a way that follows a path and is built on a system that guides you to the answers you need, when you need them.
Here at BlackFreelance, that system is built on four pillars:
Lifestyle Design
Strategy & Market Awareness
Client Acquisition
Stability & Sustainability
You cycle through these, adjust, and repeat as your life and your business change and evolve.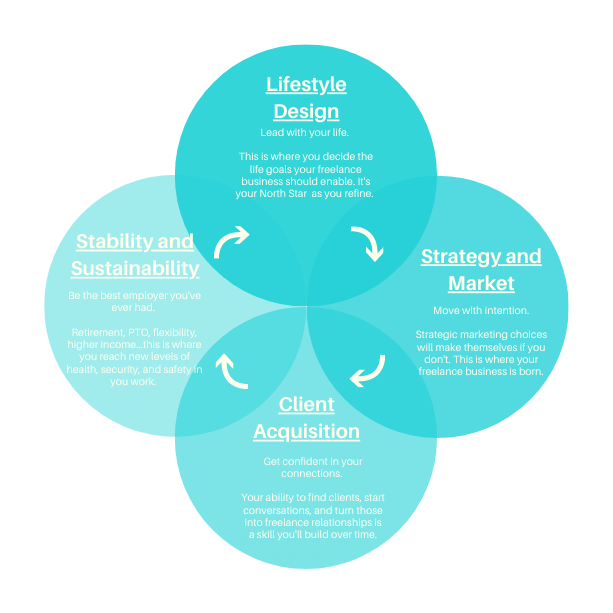 Lifestyle Design is the starting point, but you should be returning to that point multiple times across your freelance life.
Want to put it into practice? The BlackFreelance Strategy Workbook will walk you through.