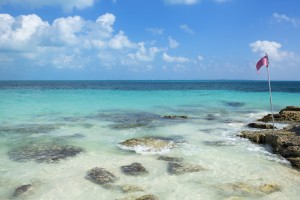 Onicia Muller (@OniciaMuller)
This post will help you with Phase 2 of the BlackFreelance Foundations Workbook…if you haven't started yours yet, download it now!
Performing at comedy and storytelling shows helps advance my entertainment career and doubles as free marketing. I make sure hosts mention that I'm a creative project manager so that after the show, I can do some soft pitching.
"I'm a creative with type-A tendencies who helps independent artists manage their resources and promote their work. Shoot me an email. I'm always down to chat."
The stereotype of performing artists is that we're flaky and broke. For my own art, it's hard to find collaborators who have money and discipline, but avoiding these three red flags helps me reduce my nightmare client body count.
They're impulsive and rush the consultation/problem discovery phase.
I offer new clients a free 30-minute consultation. When I first started freelancing, I would drop everything to chat with a prospect. It's not like I wasn't doing anything better, right? Wrong!
Many emerging artists are impulsive and rush to capitalize on perceived opportunities. Your career is a marathon — not a sprint. Making new prospects wait until Friday, gives me a chance to research them and them time to think about their actual need.
If someone insists on having a serious conversation with me about their business and they can't afford to wait a few days, then they should pay for my time. Otherwise, they can join my Friday new prospect queue.
Impatience foreshadows the dynamic of your working relationship. These are the clients who demand quick email responses and disrespect your business hours. These are the artists who jump from idea to idea but never follow through.
I don't cry about those who aren't responsible enough to add our meeting to their calendar. Prospects get one reschedule before I place them on my #WasteMyTime black list. Grouping prospect calls reduces "unemployment thirst".  Tracking follow-ups is easier because it's the same day as your new client consult day.
They're overly casual or sloppy with communication.
Casually discussing projects and ideas is part of the entertainment industry's culture and networking process. Different to doctors, entertainers have to be friendly with potential employers — we have to be entertaining. However, when a potential client doesn't respect my business enough to set an appointment or send me a coherent email request, that's a red flag!
I don't have the data, but I believe there's a correlation between poor communication and unrealistic expectations.
I'm all for keeping things light and informal. I just know it's bad news when someone can't take the time to read over emails before hitting send. When someone casually and constantly bad mouths other professionals, it foreshadows how they will treat me when our relationship ends.
They've got an aversion to specifics and small steps.
At the end of a consult, I ask potential clients to summarize their primary want using specifics. Usually, if they can't (or they are unwilling to) settle on an idea but insist that we begin working immediately, that's a red flag.
Vague goals deliver vague results. Vague clients result in vivid nightmares.
I get that some might need more time to realize their needs. For those, I give them one week to figure it out. Freelancers must resist being lured by those with seemingly fat pockets and big ideas.
Even when prospects are willing to pay above premium, if they never set concrete goals or speak in specifics, then their expectations will always be "above premium". You will never satisfy them. That's the biggest red flag!
Created on St Maarten. Based in Chicago. Onicia writes, says funny things, and enjoys hanging with creative minds. You can read her weekly column, Just Being Funny in The Daily Herald's Weekender or on her blog. She pays her bills as a creative project manager. Find her online at OniciaMuller.com or as @OniciaMuller