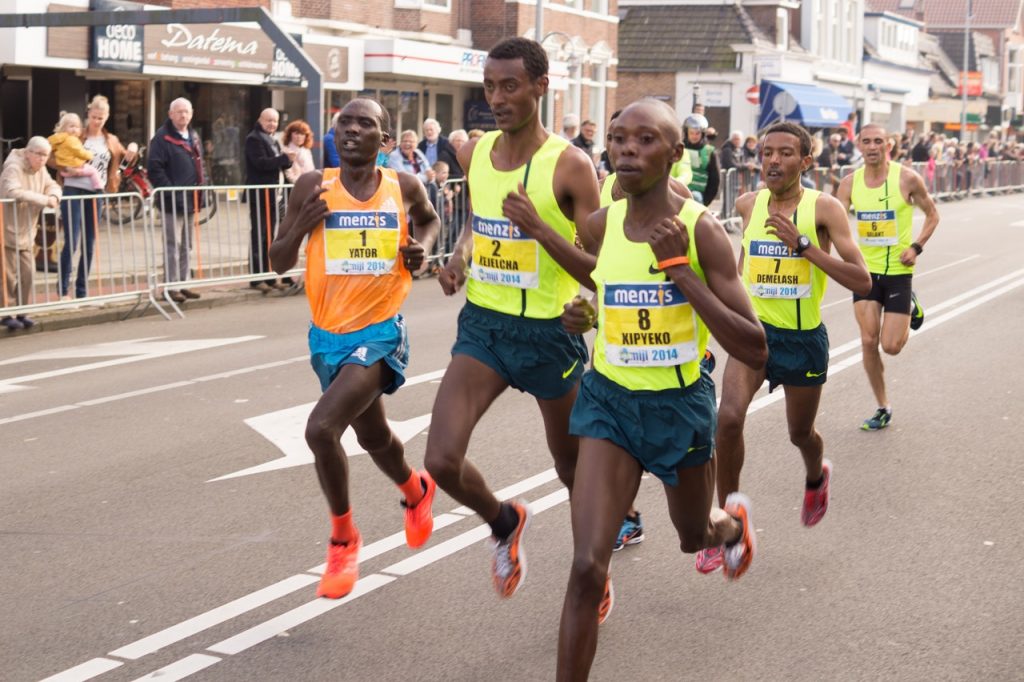 The only thing I miss about employment is the predictable income.
While employment might not be a safe bet anymore, it does provide structured income that's largely predictable at some level—even when I wasn't salaried, I knew that there was neatly packaged demand and compensation for my work (even if I couldn't count on a set number of hours.)
One of the hardest shifts to make when you're figuring out where freelancing fits in your life is adjusting the way you deal with money.
When I started freelancing even on the side, that was with a decade of predictable, salaried income under my belt, so the looseness of freelancing was totally foreign to me.
Once I started doing it full time, I realized (REAL quick) that, like a lot of people who have to work for a living, being employed was the foundation of my relationship with money, so changing my relationship with employment? That meant my relationship with money came right along with it.
Thankfully, since so many people freelance these days (over 40% of the people in the U.S. alone) there are lots of solutions to help pick up things you step away from when you slide away from employers.
That income question though? Is something we have to handle on our own, which is why I want to cover four different ways to shift money mindset and help you take advantage of everything freelance work has to offer.
Take Little Bites
I remember making my first $100 as a freelancer.
As somebody who'd started quite a few online businesses, the speed at which I got paid for freelancing was great. Blogging took time to build (and prove) and audience, and creating a magazine was a drawn-out, low-return process, but freelancing? I did the work and got paid within two weeks. (It's why I recommend online entrepreneurs start with freelancing and grow from there.)
I took that $100 and stashed it away and moved on to my next goal…$500.
That graduated system worked really well since I was working full-time and extra money was just that, extra. I could earn and just move the money away toward other financial goals.
Who it works best for: People who use freelancing as a way to work toward savings goals like retirement, a down-payment on a house, a big vacation or wedding…even people who're looking to pay off credit card or student loan debt since you're more or less working toward a specific number
Monthly Metrics
Sometimes you just need an extra set amount of money per month. If that's the case setting goals like $50, $100, or $1000 per month can be the easiest way to approach your freelance earning. This has its ups and downs since clients come and go, but working for an average helps get you into a rhythm and set standards.
It's probably best to start in the lower amounts though, because it's easy to get very discouraged, very quickly if you aim without understanding your earning potential.
Who it works best for: People who are underemployed, who need to fill in financial holes, who are supporting family members or children, and people just starting out with freelancing without a specific purpose
Base it Off Your Bills
Once I went full-time as a freelancer (hello layoff) I had to make some changes.
Now I had whole bills to cover and being happy to tuck away a few hundred dollars here and there wasn't going to work. I was at a point where, if I was serious about freelancing, I'd have to learn how to cover a lot more.
Looking at it all in one lump sum was ridiculously intimidating, so since I had the luxury of a severance, I shifted my focus to individual bills.
First car insurance, then phone, health insurance, then rent, etc. Not only did that build my confidence, but it also meant my severance (and savings) lasted longer, giving me more room to recover from job burnout. This past year I just got back into regular saving and investment.
Here's the thing about this approach. It can vary…a LOT. I got into the rhythm of matching certain clients to specific bills and financial goals…nothing formal, more that I'm just aware that TechCo pays for my groceries, so if they fall off, I know what I need to replace.
Who it works best for: People transitioning into either full-time or part-time freelance work who need to ease themselves into a complete lifestyle shift.
Flat Financial Numbers
Lately, since I've developed more confidence in my ability to earn, my goals have shifted more to yearly income. That's daunting at first, but after you've got a feel for where your skillset is best compensated, how to bounce back after an emergency, and your minimum hourly rate, setting quarterly or yearly goals isn't nearly as difficult.
Who it works best for: Experienced freelancers with aggressive financial goals and people in emergency financial situations
Ultimately choosing the best method is about your financial goals, emotional relationship with money, and tolerance for uncertainty. Try each one out though and see how it works! If you're considering freelancing, you might be surprised at which way of looking at income is the most comfortable (and effective) for you.