Updated 9/21/2018
This post will help you with Phase 1 of the BlackFreelance Foundations Workbook…if you haven't started yours yet, download it now!
When I got laid off? I was relieved.
It reminded of the time a boyfriend I didn't really like all that much broke up with me…a wash of obligatory sadness that stopped abruptly with a, "Hold up…"
I'd worked for over a decade, and even though my career was going well by most measures, I was still, at best, tolerating my job. It was "a good job" after all, and it'd gotten me through the economic swings under two American presidents.
There was a price though. There's always a price.
I was left frustrated, with damaged confidence, broken coping mechanisms, and battling health issues that will likely never be completely resolved.
I had no desire to re-enter the disorienting world of job interviews and all the racialized potholes that come with them, so I decided to go out on my own…I was going to be a freelancer. I'd gotten a whiff of the idea that it was possible from my time blogging and studying content marketing, but I honestly had no idea whether I could make even an average living at it.
So I gave myself 6 months.
I had that time to figure out whether I could find peace freelancing, whether I was good at it…whether anyone would actually pay me. That last question was the hardest to answer because everything about my freelance career hinged on the existence of 1) People being willing to pay and 2) Them being willing to toss their coins my way.
Today, I want you to walk through that question for yourself. I'll tell you up front though – Yes, there are people who need your freelance skills. Yes, you can find them. Yes, they can pay enough to make a decent, even a great living.
At this point you might be thinking I'm dead wrong because you have a friend who makes next to nothing as a freelance photographer or you saw what's gone down with writers and #EbonyOwes.
This is also the point where I tell you that who you freelance for is just as important, if not more important, than the type of work you do.
Who Pays Freelancers
This right here? Is a concept that can make or break your freelance career.
You should always, always be working to best answer the question "Who will pay me to work?"…not what your business name will be or what your branding will look like or even how much experience you need. The "Who" comes before all that, and that's because it's the foundation of most of the harder questions you'll have to answer as a freelancer.
I know this might seem off, especially if you come from a more artistic background, but remember, you're running a business. If income is a goal of yours, you'll need to prioritize this question.
Don't worry if you don't have an answer this second though. That's perfectly fine because that's what we're going to start working on right now. Plus, as freelancers, we're always discovering the "Who". This isn't like employment where you're waiting for a position to open. Freelancers are always out there listening, researching, and talking with other freelancers to shape our careers.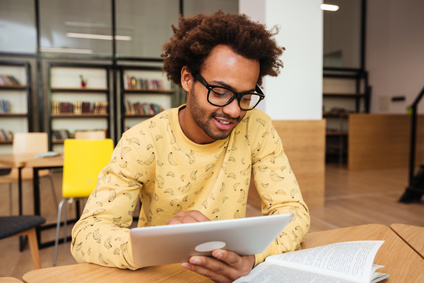 First off, it's important to understand the diversity of the people who work with freelancers, and that's because it's massive.
It isn't just checkout line magazines, popular media platforms, and online businesses. You've got an enormous world of organizations that need help on even simple tasks. As you grow as a freelancer, you'll start customizing and refining your own list, but here are a few examples:
Businesses of all sizes: They bring freelancers on for services that include accounting, engineering, project management, virtual assisting, customer service, content marketing and writing, growth hacking, PR work… almost any skillset that can be done employed.
Print and Digital Publications: These pubs work with writers, photographers, editors, graphic designers, and more and run the gamut from the pubs you read in your free time to trade magazines and academic journals. (Side note: From what I've seen, those last two seem to treat their freelance contributors better.)
Individuals/Solopreneurs: Not as common as organizations, but ghostwriters, virtual assistants, accountants and a few other skillsets are widely needed here.
E-commerce sites: They need the help of writers/content marketers, product photographers, traditional marketers, web designers, and more to move product. (This is extra true for Black businesses.)
Not-for-Profits: Their needs aren't really that different than for-profit businesses, but they really appreciate knowledge of their world and similar mindsets. They also have very specific needs for writers (both grant and direct response for those emails and letters you get in the mail).
Governments: Government entities work largely through cumbersome contracts, but for many freelancers, they're worth looking into.
Local Businesses and organizations: Local freelancers, from content marketers, to social media managers, and accountants, have a world of doctors, lawyers, stylists, barbers, churches, restaurants and lots of other businesses to connect with.
Like I said, that list is just the beginning, but I want you to look at it to really understand the opportunity that's out there.
I talk to a lot of freelancers who, because of too tight a focus on passion and what's popular, shape their careers based on just a tiny fraction of their potential, and that's a problem, because keeping your options limited is where a lot of the frustration, low earning, and negative experiences in freelancing come from.
I get it though. Understanding where to look AND how to approach all those different people is a challenge in itself, so let's talk about that for a second.
Where to Find People Who Pay
First off, let's skip right past word of mouth.
Yes, word of mouth is great, and yes, it's easy, but it can take time to build.  (I'm talking years.) Since it mostly develops on its own, you can use your time and energy to build other areas that will pay off faster for you.
Let's take a quick look at the ways you can find people who are ready to pay you for your skills…
When I started freelancing, I found my first clients by using Upwork in really strategic ways (i.e., ignoring low-paying work after I got a job or two to kick off my portfolio. (I know folks have a lot of issues with Upwork, and if you do, check out this post.)
When you first start, it's easiest to stay in the places like Indeed, Upwork, Guru, Freelance Writing and contact the people who are actively looking for you. As you build your portfolio (and confidence) though, you'll start to cold contact companies and pitch to publications using resources like these:
Trade mags (great way to collect prospects in a niche, and if you're a content creator, you can pitch to them directly)
Sites like Hoovers (where you can also aim for clients with deeper pockets…check out the search function to find out a prospect's annual revenue. You're ideally looking in the tens of millions+ range.)
Press releases (BusinessWire is a good place to start, but you can always use a search engine on your own)
Social media
LinkedIn (Literally companies and entities on every page)
Making Contact
This is one of the biggest mental steps you'll make as a freelancer. It's not a complicated one, but the fear of not hearing back, or even taking a job and not doing well can stop a lot of us right in our tracks.
This is why we focus on skill development and making contact twice a year at the Academy. Building your skills and making contacting a habit are the key to feeling confident, but also gaining real, tangible perspective on the value you offer. Once you know that you can offer a company or organization value, you're no longer waiting to be picked…you're now sitting eye to eye with someone and negotiating.
That's a point I want you to get to, so from here, I'm going to ask you to keep going in your growth as a freelancer and check out this post on niches.
Megan