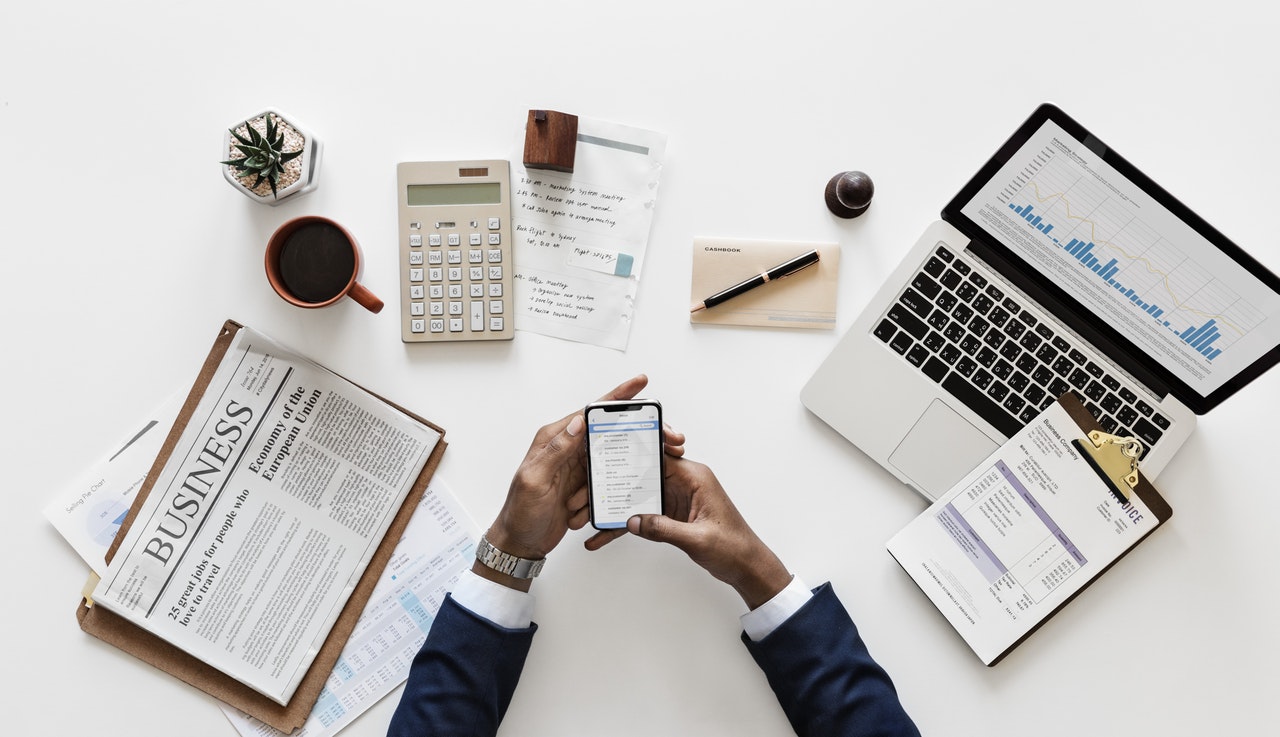 Photo by rawpixel.com from Pexels
Updated 8/3/2019
First, let's get an important fact out of the way…If you're a freelancer, regardless of skill set, even if you're not a writer, you need to understand business writing.
That's because business writing (usually in the form of content marketing) is probably what's going to help move your freelance business too.
If you are a writer though, learning how to write for business won't just get you more clients, it's a service you can sell to your market and learn to specialize in a lot of different ways. (It's also one of the highest paying types of writing…just putting that out there.)
What's the Point?
Business writing isn't all that complicated.
It's probably one of the easiest forms of writing to learn, but it does take some practice. That's especially true if you're coming from a more artistic, journalistic,  or opinion-based background, and that's because business writing is all about action.
If a site or platform is using it right, every piece of writing (or "content") should be moving the reader toward one goal…buying something that solves their problem.
When people talk about the "Buyer's Journey" (the relationship-building process a customer goes through to eventually make a purchase), business writing is probably doing the work to help move them along in a way the writer or brand wants.
There's tons to talk about around what that looks like and how to pull it off effectively, but today, we're just going to walk through some basic components of business content.
Once you get what they are and how they're used, you can start practicing yourself and creating content that enhances your freelance business. (Side note: I'm mostly sticking to online business content here, but the world of print business content goes by some of the same rules.)
…and if you want to talk things out, come join the BlackFreelance writers group!
Another quick note: One of the hurdles that bylined writers often run into is the question of rights in business writing. In most cases, your business writing is uncredited and you're signing over full rights to your work. There's little to no "exposure", which is why we focus on building relationships that pay well.
Blogs
So you're already familiar with these. You're reading one now! Blogs are usually informal, shorter pieces of business writing content. They generally stick to simpler topics that the reader can easily digest, but they can definitely go deeper. I've written blogs explaining applications of modern AI and details of new government regulations. The main idea is keeping things simple and digestible. (If you're looking for an introduction to structuring your thoughts, check out The Pyramid Principle. Audio summary available on Blinkist.)
Purpose
Blogs can be used to build trust, connect, create awareness of products and services, and sometimes even entertain. They usually do work earlier in the sales cycle. Companies of all sizes, from freelancers to massive global corporations, to non-profits keep them since they can be powerful ways to generate and maintain attention and connection.
Examples
Articles
These are similar to blogs and honestly these days it's hard to tell the difference. Articles tend to be more formal and can include news and business journalism as well as any researched work. I'll toss press releases in here too since the stand-alone press releases don't quite work the same way they used to.
Purpose
Articles do a lot of the same work as blogs, but can also lend a feeling of credibility to a site or platform.
Examples
Pizza Today's trip to the World Pizza Championship in Italy
Press Release: Strong Demand from Asia Pacific Driving the Halal Cosmetics Market
Thought Leadership
The status of "influencer" isn't only an Instagram goal.
People in the business world LOVE the idea of being influencers of other business folk, and one of the best ways to get there? Thought leadership articles.
The term is vague but it's essentially someone (hopefully) with particular experience and insight in a field sitting down and sharing their thoughts, opinions, and even predictions on a topic.
Purpose
Thought leadership pieces are usually meant to build individual careers and share insight, but when they come from someone associated with a specific brand, they can help build an organization's profile too.
Examples
Breaking Down Healthcare Silos Improves Internal Communications
How Millennials Are Shaping The Office Of The Future
Social Media Content
Social media content is another super familiar one but also something that can do a lot of heavy lifting for businesses. Social content can look very different depending on the platform — think an inspirational Instagram post vs. a tweet vs. a LinkedIn post that looks more like an article.
Purpose
The purpose of social media is just as varied as the content itself and evolves just as quickly as platforms do. It can be used to inform, engage, respond to customers, build trust, or even draw attention to and tease other forms of content. In business though, especially B2B, social's super-power is distribution.
Examples
LinkedIn update from Toshiba
Product Descriptions (technical and non-)
From a breakdown of a best-selling curl cream to technical spec summary for a 4D ultrasound that lets doctors take a new look at heart disease, product descriptions are critical part of the buying process and customer relationship. They can be fun or serious but ultimately are based on information.
Purpose
Product descriptions inform users, but also perform expectation management early on in the buyers' journey. They can vary a lot, but generally, work to answer questions potential buyers might have about a product or service itself. They also provide any information a buyer might find helpful in deciding whether or not a product addresses whatever pain point they have.
Examples
Newsletters
Newsletters are an old form of business content that's migrated mostly to the world of email.
They're published by businesses, non-profits, blogs, and even some media platforms. They range from simple, text-based documents to design-heavy publications (hint hint graphic design folk) that go out via PDF. Some even incorporate multi-media to keep things interesting and keep readers engaged.
Purpose
The main purpose of newsletters is to maintain contact. This can be to an existing reader or customer base, or even a list of people who are just interested in a product or topic. Since email tends to hold conversion benefits over other types of content, newsletters are popular with most organizations that want to maintain the connection and trust necessary to encourage people to buy and donate.
Examples
BlackFreelance maintains a free newsletter
Apple's multiple newsletter options
Marketing Profs' newsletter dedicated to marketing information and improvement
Case Studies
This is probably my favorite type of content as a business writer, and not just because it pays well.
Case studies are informative, but they're also where businesses get to play with story-telling. They can range from one page to several and generally cover a customer or client's positive experience. They tend to include detail about a problem, then move into the solution and results that a product or service has helped a buyer achieve…kind of like an extended and detailed testimonial that kind of follows the hero's journey. (Yes, I linked to an Infinity War article. I'm still in pain.)
Purpose
Case studies paint a picture. They allow readers to see themselves in the position of the case study subject and help them see the sponsoring organization as an asset in them solving their problems. They can be very effective in selling specific solutions but also establishing trust in a brand or business overall.
Examples
Project management for non-profits
Retail assortment solution case studies
A few, short social media case study examples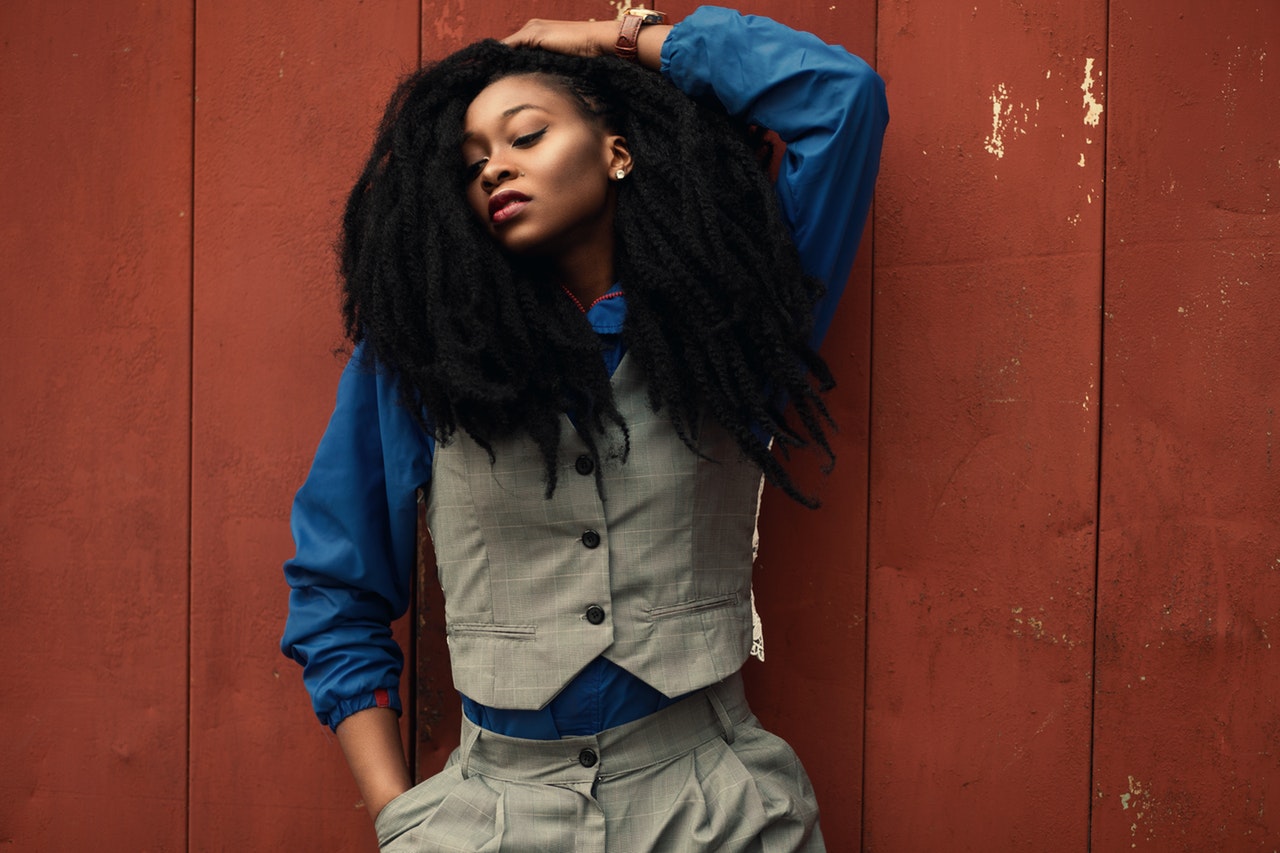 White Papers
As common and simple as white papers are, they're probably the most misunderstood piece of business content. (I ALWAYS get people asking me what they are.)
White papers are probably the most similar piece of writing to anything you'll do in an academic setting. They're basically impartial, in-depth reports that take a stance on a subject and often include citations and a much more formal tone than other forms of content. They help people make challenging decisions. But again, things are changing and less-formal ebooks are encroaching on their territory even for large corporations. They're much more common in B2B spaces where products and services solve complex or technical problems or where sales cycles are long or involve multiple people.
Purpose
White papers are meant to present information in a relatively neutral way. They're also meant to establish whoever's publishing them as serious about their field and an expert on a topic. Cementing that status can help build trust and reputation over time.
Examples
Recruiting and Retaining the 3 Generations
Optimizing Efficiencies In Oil, Gas, And Petrochemical With Mobile Computing
How to Run a Successful Small Law Firm
Resources
White Papers for Dummies Infographic
6 Steps to Writing a Successful White Paper (AWAI)
How to Write White Papers People Actually Want to Read (Some great examples, tips, and a template from CoSchedule)
How to Write the Ultimate White Paper That Inspires Your Readers 
How to Write White Papers that Command Top Fees (AWAI course)
Sales Collateral and Content
Sales is more than just someone getting on a phone or visiting events and offices.
Sales teams often use written content to move relationships along and provide prospects with additional information. This includes slide decks (presentations), brochures, technical product information, post-sales service information, case studies, white papers, and battle cards.
Purpose
Content created for sales teams can be customer-facing or meant for the sales people themselves (i.e. battle cards and some slide decks). Ultimately any piece of sales content is meant to make the sales process more effective and prime a customer to buy as early on in the relationship as possible.
Examples
10 Types of Sales Enablement Content You Should Be Creating
Website Content
You're probably so familiar with website content you don't even think about it. About pages, landing pages, home pages, newsletter sign-up forms…they all make up the world of website content.
Purpose
Website content for a business should be in service of the visitor (I'm talking to you, people with script fonts in body copy). Website content informs, builds relationships and hopefully, eventually makes a sale. It can also serve as a delivery tool for all the other types of content we've already covered.
Examples
Copyblogger, the content strategy and digital marketing people, have great examples of just about everything.
This site has a ton, specifically shaped around the needs of Black freelancers.
Bevel is a great example of e-commerce site content.
Hopefully your freelance site has some nice content too!
Emails
I left this for last because emails do just about everything possible in terms of business writing.
They open up connections, relay information, follow up on customer service issues, facilitate newsletters, deliver sales receipts, announce new products…you interact with business emails so much you probably don't even notice them.
It's such a common type of business content that there are freelancers out there who specialize in business emails (demand generation) alone (and again, get paid quite well).
Email is basically a non-negotiable in modern business, so learning how to communicate well and comfortably via email is something every freelancer should be comfortable doing at some level. (Which is one reason I encourage everybody signed up for the BlackFreelance newsletter to reply and talk to me via email. Voice and in-person communication are important, but email isn't going anywhere anytime soon.)
If there are any I left off or that you'd like to know more about, just drop them in the comments and I'll see what I can dig up. Thanks for reading!