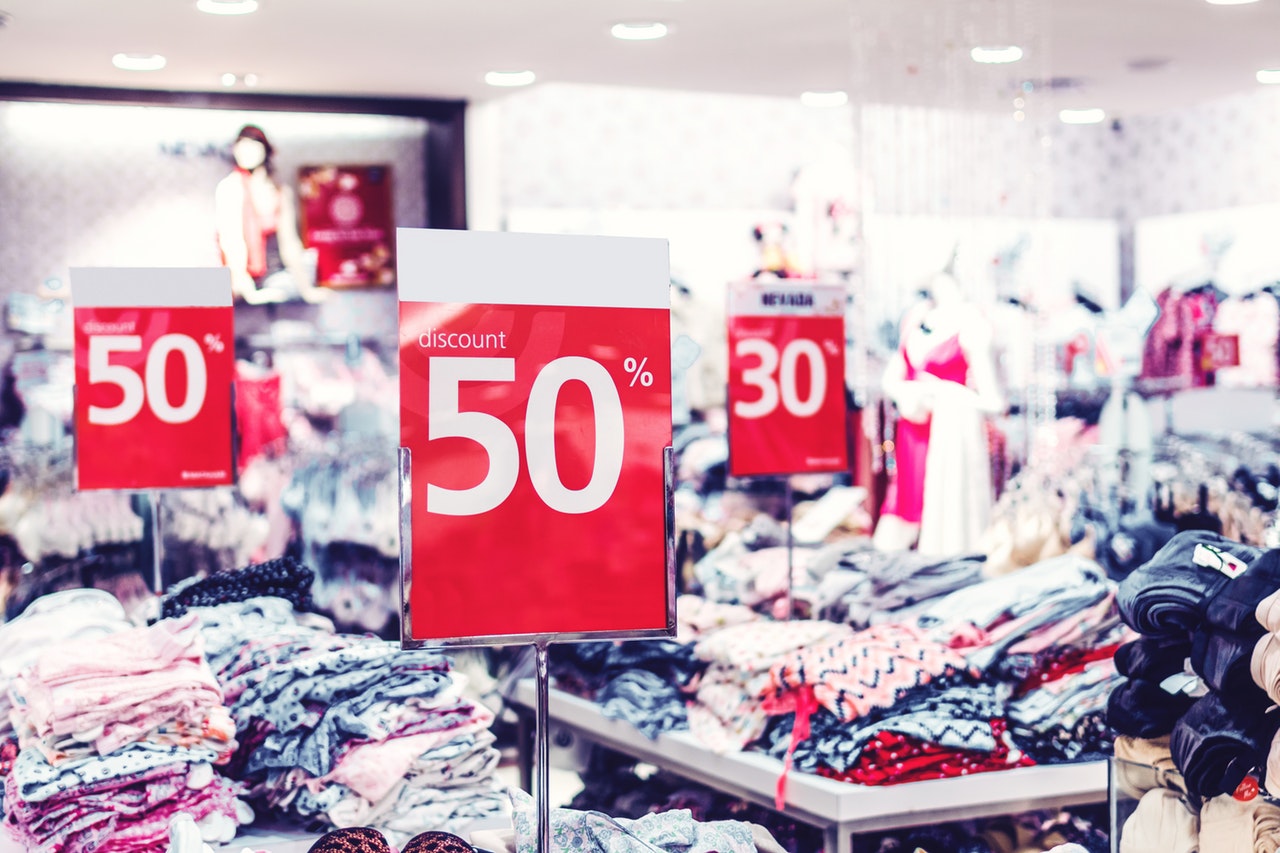 We had a really good talk over on Twitter about marketing struggles the other day. A few topics popped up, but one really stood out, and that's pricing issues.
And you know what? Everybody has a hard time with pricing. Go to any platform that supports freelancers and you'll find posts on the topic.
Here's Nation1099's archives.
Here's another from DoubleYourFreelancing (they focus on developers).
and here's more from MakeALivingWriting.
Basically it's natural if your pricing struggle is a little too real — everybody's is. And that's because pricing is one of those marketing exercises that most people just don't have a lot of experience with.
That's why I want to talk about of few of the reasons why you might be having problems in the first place.
The Freelance Pricing Process
You'll hear a lot of (seemingly) conflicting advice around setting prices — look at your market, ignore the market, look at your value, base it off your internal hourly rate.
Here's the thing…they're all right.
Freelancing is a career that you grow through just like any other. You might use one method to start your rates, another to raise them, and another to do some assessment. Depending on where you are and what your goals are, any approach can be right or wrong.
This post is going to focus on people who're just setting their rates for the first time, or feel like that they need to start from scratch. If you're in another position (like needing to raise your rates or price for a challenging new project), one of the resources at the top should be able to help you out.
A quick FYI: This is going to address flat fee pricing. If you price hourly, that's a bit of a different conversation (and something that isn't generally recommended for freelancers anyway, for reasons).
…so let's do this.
You haven't settled on a niche.
Most freelance problems start with your 'Why', but most pricing problems can be traced back to niche issues.
We can talk about value pricing all day, but ultimately, what you can charge is heavily influenced by the people you're looking to work with. If you don't have some solid boundaries around who that is, it gets ridiculously hard to figure out where to start your pricing.
I've seen consumer media writers basing their expectations off content marketers' pay despite the fact that their writing serves two completely different business purposes and are used by different roles in an organization.
I've talked about this dynamic before when I've said my writing isn't worth $1 per word, but when it comes to price and expectations, who you work with is just as important as what you do.
What to do:
You need to get to know your freelance niche.
You haven't decided on the services you offer.
This is a tricky one, because some of us think we know what services we want to offer when what we really know is the skill we practice.
So for example. I can say that the skill I offer is writing, or even content marketing, but my services are different. They're more precise. They're based on what customers in my niche want and look more like blogs, case studies, white papers, and content strategy.
If you're still looking at things from a skill perspective it's going to be next to impossible to price your services because technically, you still don't know what you do.
What to do:
Start a short list and decide on what freelance services you want to offer. Remember though, that your niche will probably come first.
You aren't studying your competitors or partners.
The easiest way to get your first prices set up is to copy somebody else's — but that only really works if they're doing something similar to what you do and for a similar group of people.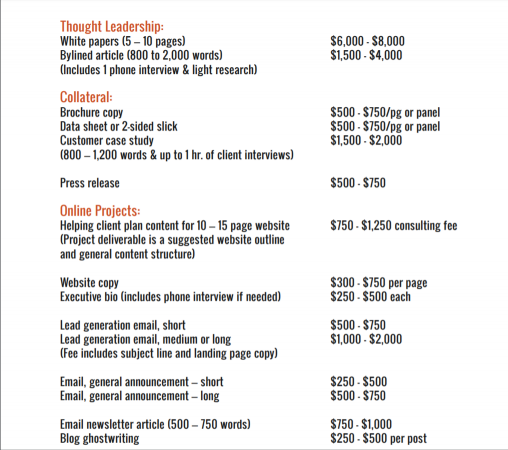 I share this pricing guide from Ed Gandia quite a bit and it's the one I use. Why? No just because he's a writer. It's because he's a commercial writer (huge overlap with content marketing) and essentially so am I. If I hadn't spent some time looking for other people who did the same work I'd still be out here making up numbers and guessing at my target market's spending tolerances and expectations (and I'd probably be aiming too low.)
What to do:
Start talking to other freelancers who do what you do. You can some here at the BF Academy, but also on any skill-specific freelance site. If you haven't found a skill site yet, pricing problems are a sign it's time.
(Also, I keep any skill-specific pricing guides I run across on their respective pages in the Basics>Choose Your Skill option at the top.)
You don't know the value you provide.
Value-based pricing is an advanced pricing method, so we're not going to talk about that. What we are going to talk about though, is having no idea why your clients value your work in the first place.
A corporation hires a photographer for very different reasons than a bride does. A magazine will pay a writer for a very different reason than a software company will (there's a huge difference between getting eyes on ads and getting someone to buy $50K worth of software). If you don't know where you fit in the business and especially revenue model of a client, you're going to have an even harder time setting your prices.
What to do:
Take some time to get to know the value you provide as a freelancer.
You're scared to get stuck.
This one terrified me for the longest. I had price commitment issues.
I was scared that if I put a price up, I'd be married to it forever. That meant if I got some new, interesting project, regardless of how complex it ended up being or what I found out during a discovery process with a client, I was stuck.
Then I started using ranges.
Ranges on my site. Ranges when clients asked what I charge. Ranges even in some proposals.
All of a sudden, I didn't feel as stuck. I knew I had room to move and publishing and quoting prices wasn't near as intimidating.
What to do:
Like I said, try using ranges. You'll feel more comfortable and won't be making as much of a commitment to any set price.
You haven't embraced the nature of freelancing.
Nobody gets this right the first time, or honestly even the second.
Be gentle with yourself and let yourself make some mistakes. You're going to price something too low and another service too high, and you know what? That's ok.
That's the beauty of freelancing. If something isn't working for you, you have the authority to change it.
What to do:
Start running pricing 'experiments' instead of trying to 'establish' your prices.
I gotta say it again though because this is so important. This takes time. You're going to be changing, growing, shifting and hopefully having a lot of conversations where you learn from other freelancers on a similar journey. If you haven't found those people yet, start here.