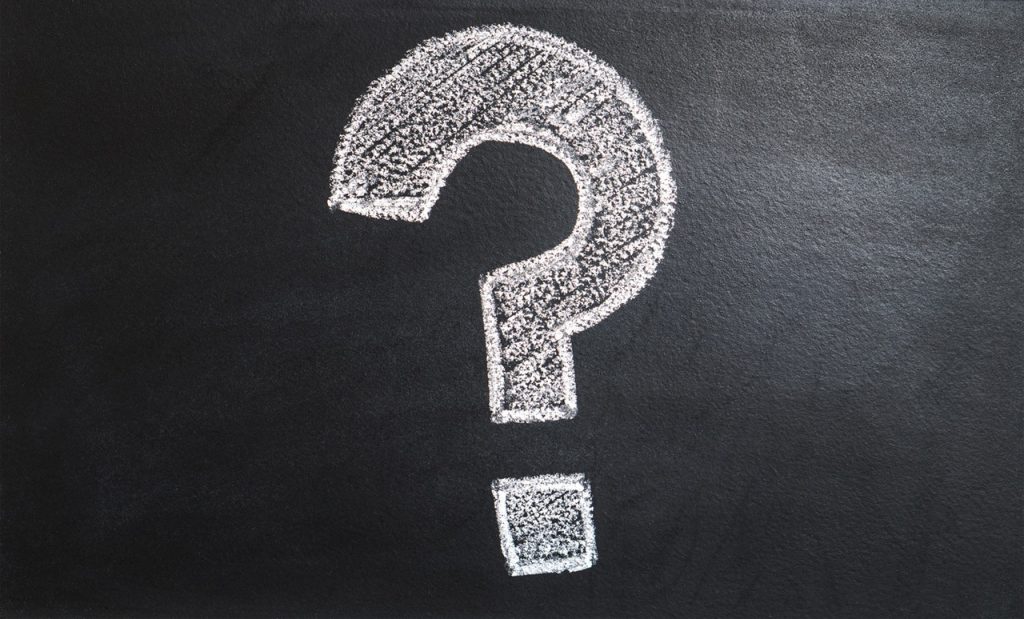 This post will help you complete Phase 1 in your Freelance Profile Workbook.
Working as a freelancer has changed my life…multiple health conditions have improved on their own, I lost 30lbs, I no longer hope for the week to rush into Friday…I wake up and my days are interesting and engaging. Still though, I wouldn't recommend it to everyone.
Working as a freelancer for your full-time income (instead of a normalized job) is like freehand painting vs. painting by numbers…there's a chance you'll come out with something hideous, but every day, you have the opportunity to create a picture that suits you and your needs.
So if you're considering starting on the picture that will change your life, here are 9 questions to consider before you make any moves.
Side Note: If you want to do these seriously and get the most out of them answer them by hand on a notepad when you have a few minutes to really be honest with yourself and the kind of life you want. (Writing something out changes the way you process it.)
What in my life do I want to change through freelancing?
This is a big one and it will determine…well…everything you do from this point out.
Are you looking to escape a long commute? Dying industry? Exhausting schedule? Do you want more free time? More income? More time with your family?  Write these out and remember them. They'll be integral in deciding how to build your freelancing life.
Can I afford it? Can I make a plan to if I can't now?
This applies to people who eventually want to work full-time. It can take time to figure out exactly what kind of freelancing career works for you and build up a livable income. It will probably require checking your budget, cutting frivolous expenses, and other lifestyle changes. (Most freelancers keep a few months to a year worth of income in reserve to get through thin times.)
If it isn't something you can do right now, can you make a plan to prepare now? (Downsizing, saving, etc.) Can you freelance part-time to test the waters?
Am I ready for a bumpy ride?
If there's any aspect of this life that's hard to get used to, it's the inconsistency.
I spent years getting a steady and comfortable paycheck, so switching to fluctuating income was difficult, and that's in ways that a budget can't really solve. I underestimated how much I'd gotten addicted to the safety of a regular income and not knowing exactly how much money was coming in every month threw me for a loop…or three.
The good thing was, that after leaving an abusive work environment (and allowing myself to heal emotionally for a while), I was much better prepared to deal with the emotional changes.
Will people in my life support me?
Part of the reason I was able to handle the emotional experience of transitioning to freelancing was having supportive friends and family.
They were a mix of people with normalized jobs, friends with alternative income streams, even former coworkers. The journey to confidence and sustainability in my work would have been much more difficult without them.
This is especially important if you're partnered with someone on a financial level or are responsible for children's or parents' well-being, as these responsibilities tend to compound not only your stress, but the emotions and opinions of people who would normally serve as support systems.
Do I have a backup career plan?
Straight up, not every freelance plan is going to work.
Having a backup plan can make it easy to give up right before you get through the dip, so I'm not going to suggest having a detailed plan laid out before you take the plunge…but you should have some sort of general idea of a re-entry plan, or at least another alternative (which honestly, everyone should have, freelancer or not, because your current job isn't bullet-proof).
The thing that was scariest for me career-wise in freelancing was stepping away from my original work (since I don't freelance in the same work I used to do…I write about it) and "throwing away" a career I'd been building. It worked for me though because I wasn't too enthusiastic about spending another 30 years doing that job anyway.
What about you though? Is that a risk you can live with or insure against?
Do I enjoy constantly learning and adapting?
Growth is a requirement in freelancing—from staying on top of your industry to learning the latest communication technologies, being a freelancer means being comfortable with, and even enjoying, constant education and adaptation. It also means learning multiple skills—you'll likely be secretary, accountant, project manager, CEO, marketing director, and everything else in-between. Are you that person? Are you willing to become that person?
Am I self-motivated? Do I enjoy being in control of my career path?
You're going to have days when you ask yourself if you didn't make a stupid decision by choosing to freelance. You're going to have days you'd rather go to the movies than finish out that last project. You're going to have days where you wish someone else made the decisions for you. All those are very navigable, but you have to be mindful of managing yourself and your own motivations and desires.
Am I ready to occupy a different place in society?
Your job has a pretty heavy impact on where you fit in communities.
While independent work holds clout in some spaces, in many Black communities, it doesn't have the same status as traditional entrepreneurship or a conventional job. Friends and family may think you're taking too big of a risk and actively try to discourage you. They may congratulate you on your boldness. Either way, people will have opinions and if you've been working a "normal" job, your life will change socially.
I experienced this myself. As an introvert, freelancing works very well for me. I love going to movies mid-week when nobody else is around. My entire schedule is based around doing things when other people aren't and it's AWESOME (I'm lucky to have a best friend who also works an alternative schedule). Not everybody though, is ok living a life that doesn't line up with most people around them. If you're an extrovert, you may need to look into visiting restaurants, libraries, and co-working spaces to keep yourself socially satisfied.
Your sleep schedule and commute will change, as well as how you use your evenings and mornings. Your vacations will be different and you'll no longer be a member of the Steady Paycheck crew. Does that sound appealing at all? Do you think you could find new ways to shape your life?
What will be my motivation when it gets rough?
Even once you work your way up to getting the rates you deserve (and can live off of) and get your system down for getting work, things can still be hard. Clients get weird and squirrelly. You get bored. Health issues happen. While these things can also pop up in a normalized job, your reaction to them has a much bigger impact when you're a freelancer, which is why you need something to keep you going when things get difficult.
Me? It's my friends, faith, and to be honest, a bit of bitterness and scars from working a soul-crushing job for far too long. Know your motivations and name them…you'll need to be able to find them later.
Megan.
So after answering all those openly and honestly, how do you feel? Scared? Excited? Motivated? All of the above? Let us know in the comments.
If you're looking for more resources to get started freelancing, sign up for our (very useful) weekly newsletter today.