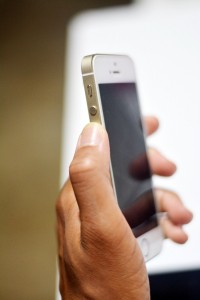 This post will help you with Phase 1 of the Black Freelance Foundations Workbook…if you haven't started yours yet, download it now!
I swear, every time I even breathe the words "social" and "media" too closely together, I get favorites and retweets and shares from all kind of "gurus", "mavens", and "specialists" and their smiling avatars…and today I noticed that those faces are never Black.
I'm sorry but that makes no sense.
I know we do digital marketing…I know plenty of Black people in person and online who do this kind of work either as a side job or with full-time aspirations. What amazes me is that culturally we dominate social media (in both good and bad ways), but I'm starting to think we're painfully disconnected from the income streams around it. Of course, Black people being separated from the benefits of our labor is nothing new, but in the age of social AND Internet hustle AND personal branding…I'd just expect to see more…action.
Do Black digital marketers not search social for people talking about digital marketing? Is it not an effective way to get clients? Am I just running into White people doing White business culture stuff? How do Black digital marketers get business? I know how you should, but how do you?