Black freelancers are out there every day building their businesses and careers. These are their stories.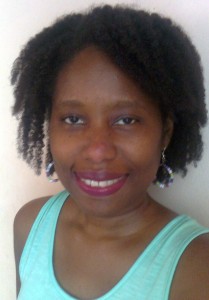 Tell us about yourself!
Hi everyone, I'm Gina Charles and I freelance full-time. I am located in Trinidad and Tobago. I love to read and paint outside of freelancing. Being from the Caribbean of course the beach is the place I love most. 
What kind of freelancing do you do? Has that changed over time? Do you specialize in a niche or work as a generalist?
I am a freelance web developer and after writing on my blog Web Musings for over a year and more and having an affinity for writing for years too, I have branched out into freelance writing as well.
I do specialize in a niche for both my freelancing ventures which is in the tech space. This allows me to have a focus, since it can be overwhelming without one. 
What got you started freelancing?
After having a rocky road with employment I found that I wanted to be an owner of my time and wanted the freedom to be me. The idea of having my own and building something for the long term appealed to me as well. 
How did you get your first client?
My first client was a relative for whom I created and launched a website for free in order to gain experience. Getting clients is a struggle I face but it has improved over time.
What do you enjoy most about life as a freelancer?
One word — Freedom. I can make my own hours and be available to my family and friends. I can also make the time to enjoy life without asking for permission. 
Have you ever held a traditional job with an employer? How has that compared to freelancing for you?
Yes I have held a traditional job(s). Being an employee and freelancing are polar opposites.
When I was employed my time was managed and I was told what I had to do for the day or week or month and when to do tasks. Whereas being a freelancer I have to schedule my time and make decisions, there is structure that I have to create. There is no marketing, sales, accounting department, I have to do all of these. 
What's been most challenging in your freelance career so far? How do you address/overcome that?
The most challenging has been not having a steady income. I rely on savings as well as other sources of income besides freelancing. I always keep in mind that freelancing will take time to grow and I am on the right path. 
If you could give 1 piece of advice to someone interested in freelancing, what would it be?
The 1 piece of advice I would give to someone interested in freelancing is when you get into freelancing prepare yourself to not give up. Freelancing will test your will and resilience. Perseverance is key to reach your goals. 
Do you have a site where people can check out your work and contact you for projects?
Yes you can contact me on Twitter @gcwebdev or on my website or blog.
A big thanks to Gina for sharing her freelance story!
Want to be featured and tell everybody about your life as a Black freelancer? Shoot me an email at connect@blackfreelance.com to get started!
Megan.