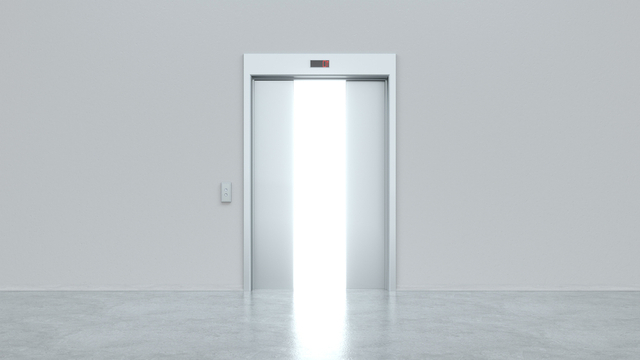 So a few weeks ago I asked the community about a theme for the next year or so…using employment to our benefit as freelancers. I got really good feedback, so that's what we're doing! 
The theme is going to evolve as the year does, but to kick things off, let's talk about some practical steps—ways you can use your experiences in employment (past, present, and future) to support your freelance goals.
Why Employment is Your Best Tool as a Freelancer
If you've been around here for a while, this might sound like a cry for help.
I've talked about the ways employment teaches us toxic habits (that we then drag into our indie work) and ways employers control our lives, but really, that's only part of the story.
Employers, for all their faults, have experience.
They've gone out into the labor market and tried and tested business plans…filtering for the labor that actually fills a market need. They've even figured out how to group those needs into nice little packages (jobs).
They've basically done the work for you. (Side note, this is also why industries and fields that make heavy use of freelance work are something I advise people against if they want freelancing to improve their lives. If they haven't figured out how to fund full-time jobs, you're likely in for a rough ride.)
They're basically offering you a chance at a mini business school lesson for free. This means that you can look to them (and your experiences with them) to answer some of the hardest freelance questions out there. Stuff like:
Is what I want to do viable as a freelance career?
What services should I offer?
How much should I charge?
Who can I work for and who should I market to?
What do my clients expect?
Look at your own experience (and even the experience of friends, family, and your community), and you'll find clues to those answers. To get you started, here's 5 ways insights from employment can help you out.
#1 Answering the Problem Question
Value is your guiding light as a freelancer. It helps you align with higher-paying spaces and makes…basically everything easier. But if we're being honest, figuring out where you can provide value to your clients is hard.
Big companies invest a ton of cash in market research, but what do you do as a lone freelancer? The easiest answer is to look at employment. Your experience as an employee will expose you to customer frustrations, successful products and services, even the internal pain points that your current and future clients want to solve.
How it Helps You
If you start asking "what problems are being solved", you'll start to see more clarity around who you should be working with (your target market), how to position your services, even what services to answer in the first place.
This is especially valuable in B2B spaces where these answers might not be super obvious to outsiders.
Example
My first long-term job out of college was a tiny firm that sold software and data analytics support to hospitals. I had no idea that kind of company existed, even with a degree in health administration. Today, my entire freelance career is based on creating content for this kind of company (and the companies that they get support from…more on that in a second).
#2 Understanding Organizational Structure
As freelancers, we do pretty much the same work as employees. The difference is our relationship with the organization.
But…here's the thing. We seldom, if ever, go through HR. (If you are, there's a chance you're stepping into the waters of "employment-lite"…same restrictions as employment, just with no benefits). Generally, you'll be working directly with the managers, execs, or people you'll be supporting. You should be bypassing the HR gambit altogether.
But that brings up a problem. Who should you be contacting to get work? Is it a recruiter? CEO? Head of marketing? VP of product? COO? (hint: It's likely any of these, just as long as it's not HR or recruiting)
How it Helps You
If you know who in an organization needs your support, you know exactly what titles and positions you should be introducing yourself to on LinkedIn, who your content should be talking to, and how to create audiences for your paid advertising.
Example
This is a big one for specialized writers. Let's say you've worked in education for a few years and you've got a ton of experience with different software and new technology. You want to use that experience to start writing for ed tech and software-as-a-service (SaaS) companies.
Since you've been to a few conferences (and received some really unhelpful brochures), you know you could help create content that did a better job at connecting with the needs of educators. In this case, the sales reps and marketing people that gave you the brochures are going to be a good starting point in figuring out who your foot-in-the-door role is going to be in most of your prospect organizations. (And if you want to learn more about all the options for writers out there beyond consumer-facing work, start here.)
(Side note, this type of writing tends to pay well since finding people with cross-disciplinary skills who can write and who understand a field? Well it's hard.)
#3 Grasping Your Market Profile
Freelancing means taking responsibility for how your labor works in a market. The upside is you can keep the discount employers take on your labor as intermediaries. The downside is that you're left navigating a really big market on your own.
But employers can still give you a lot of insight.
You're going to need to figure out competitors, partners, software and tools…and if you're employed (or even just listening to friends, clients, and associates), you can get a lot of the same info.
How it Helps You
Market insight is the foundation of your best freelance strategy. Knowing who certain organizations partner with or even compete against helps build rich, productive prospect lists. It helps you tailor your services, and can even give you hints on ways to improve what you offer your clients (e.g. watching what their competitors are doing).
Example
For me, I've gotten clues from employment both in my own history and watching what my clients do as employers. I get leads in the form of companies that support my clients (like vendors whose software they resell who I can work for directly), partners (who I can also work for directly), and I use competitor strategies to shape the strategic plans I create for my clients.
#4 Getting Pricing Right
Pricing is hard. Even experienced businesses struggle with it. The good thing, though, is you don't have to be perfect. As a freelancer, you should just be pushing higher until you start getting kickback (and even that might just be a sign you need to move to a higher-paying market that meets your needs).
But your time employed or having insight into employers can help set a starting point.
How it Helps You
This can save you time and lower your opportunity cost. Even a few months of charging $75 an hour when you could be charging $150 can make a big difference financially. Leverage employer insight on price wherever you can.
Example
I was at my little cousin's 1st birthday party a couple years back and got to talking with a friend. We'd been bridesmaids together in a wedding and she asked what I was doing for work. When I told her I freelanced, she recognized why immediately. "Oh yeah…a few years ago I saw how much people like you were invoicing. It's why as soon as my kids get older, I'm going to try it out."
#5 Developing Fluency in Industry Standards and Culture
Industries have a "feel" and culture. If you've been in one for any decent amount of time, you've probably picked it up without even realizing.
This can include everything from hours worked, to how you dress, to how quickly you should reply to emails. Just by watching the way employers move, you can pick up elements of industry culture and develop an understanding of the standards that set them apart from other fields.
How it Helps You
Figure this out and you'll quickly stand out as an "insider" and will build trust more easily. You'll also better be able to figure out whether and how your industry choice will line up with your freelance goals. (E.g. If your goal is to work 4 hours a day, fields where they always expect immediate availability and fast turnaround might not be the best fit.)
Example
Healthcare is a high-stakes, 24/7/365 industry. That's probably why the software side moves more slowly than others (perspective on what really matters). I learned pretty early that sales cycles for hospital software can run anywhere from 18 months to years. For me? That slower pace fits my personal goals of a slower-paced, 3-4 day, <20 hr work week (here's how I worked my way down to that). If I hadn't known that was a possibility, I probably would've started elsewhere in using freelancing to improve my life and likely not even considered that I could have that kind of schedule.
So what lessons have you pulled from employment into freelancing? Take some time to write them out, maybe after reviewing a trade magazine. And if you ever want to talk out some of your industry challenges, swing by the community.