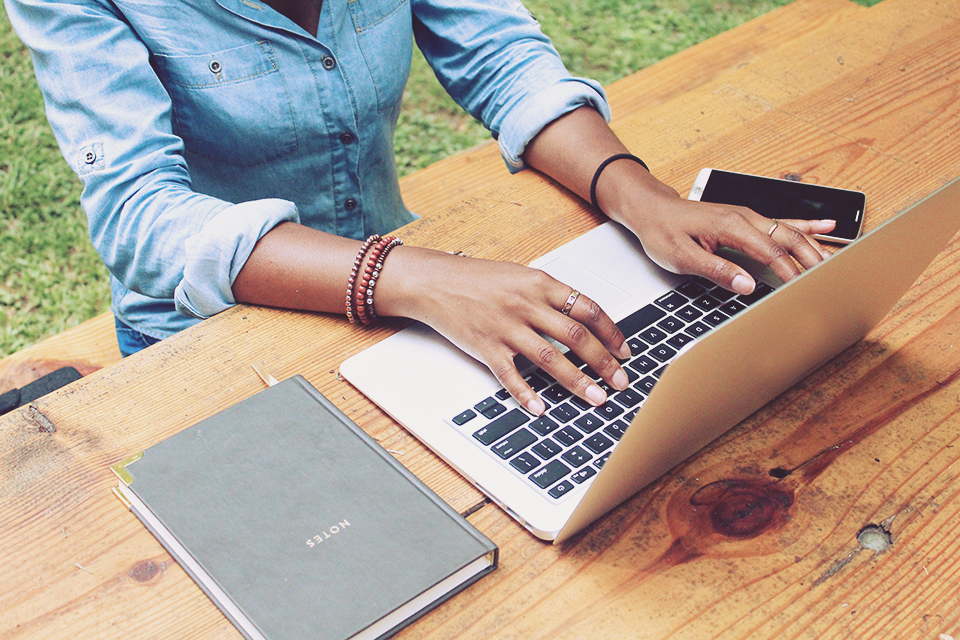 This post will help you with Phase 3 of the Black Freelance Foundations Workbook…if you haven't started yours yet, download it now!
Whether you're experienced or just starting out, it's easy to let your marketing fall off.
Let me tell you though, this is a big (and common) mistake. Except in rare cases where you're already connected in a field, or just happened to stumble on a great niche, your freelance business will not grow on its own.
One more time.
Your freelance business? It will not grow on its own.
You don't have to spend massive amounts of time marketing, but you do have to invest (and invest consistently) in explaining what you do, finding who cares, and connecting with them. To put that in more concrete terms, I'm going to put a number on it. If you aren't spending at least 2 hours a week on your marketing, you're shorting yourself. When things are good and you're overloaded with clients, 30 minutes is fine, but if you're looking to shape anything close to full-time income, you're going to have to invest some temporal resources.
I laid out a general schedule for you to use here, but let's talk a little bit about the process of building an online presence that actually gets you clients.
Start With Your Profile
Your marketing isn't just about going out and getting attention for your work, and that's because your work alone isn't what people buy.
Ultimately, clients and editors are looking for you to provide them a specific benefit that helps them reach their goals. Any profile you have should put that front and center.
Start by building that concept out (here's some help) and create a general profile that sells the benefits you provide, brags about your successes (even if you don't have many), mentions your most important skills, and gives people a reason to contact you.
Once you've got a general format, you can mix it up for different platforms including your website, LinkedIn (get on LinkedIn with help from this post), and even cold emails. That will keep you from having to re-invent the wheel every other day.
Grow Slowly
The task of getting your services out to a big world can seem really intimidating, but it doesn't have to be. You don't have to do it all today, or even tomorrow. You just need to start and keep at it.
That can mean that this week you focus on building your starter profile (remember, it doesn't have to be perfect) and next, you start contacting prospects on Upwork. After you've worked with a couple and have a better idea of why they hired you, you can go back and tweak your profile with that new information.
This is an endless cycle of making small, informed adjustments that you'll do over years…so don't stress yourself now. You've got plenty of time!
Be Flexible
Most importantly though, stay flexible. Your niche will change, your needs as a freelancer will change, and your online presence should go right along with that.
Me? I've recently decided to change the way I use Twitter. I used to look at it as a place to broadcast my services, but I'm shifting that perspective and focusing on contacting marketing directors and (maybe) editors more often. I'm also doubling down on LinkedIn. All that is based on what I've learned over the last couple of years and where I want to see my freelance business head.
Just remember that the answer to any bumps you have in your freelance business is almost always in your marketing. Learn to keep an eye on that, and you'll be doing good.
Megan.