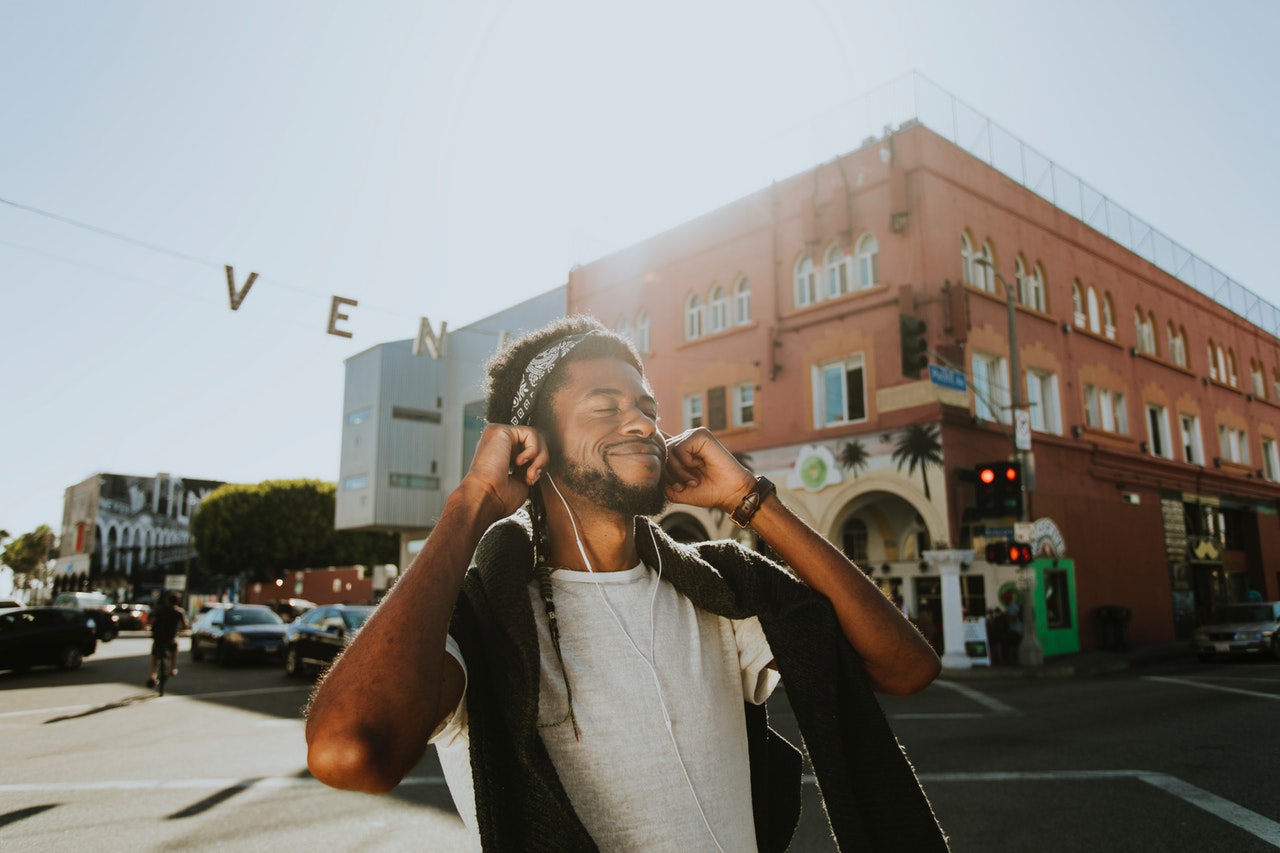 What do you expect from freelancing?
Low pay? Consistent income? Long hours? A quick start?
I know when I got going, I had ZERO idea of what this life would be like.
I had to cobble together my ideas of what 'normal' and 'possible' looked like from podcasts, Facebook groups, and random conversations online. I want you to skip all that, so we're going to talk about some reasonable expectations around your freelance career.
First off, let's just get this out there…this is going to vary. Things can be drastically different depending on your skill, your career stage, and even your goals as a freelancer. But keep these numbers in mind as you shape your freelance career.
Ramp Up
18 months-2 years
This isn't even close to a hard and fast number, but talk to freelancers and you'll hear this a lot…
"It took me around a year and a half, two years to get my business going."
There's a little bit of support for that number though. This survey found that the average freelancer reaches their financial goals within 23 months.
I had the same experience. It was about two years before I stopped living in constant, rational fear that I could drop into financial ruin at any point in time — that's why I don't recommend that anyone quit their job and then start freelancing. It's a slow build that takes time.
Unless you have a life sponsor or a big cushion you don't mind digging into, figuring out when you can quit is probably the last question you should be asking.
Hitting Your Stride
9 years
At five years I feel this coming up, but I also had the inertia of basing my niche off my 12 or so years of professional experience. (Employment is probably THEE best guide for building stability into your freelance life, so don't ditch your professional background.)
People say it takes around 9 years to feel like you really know what you're doing. Which, when you think about it is probably comparable to stable employment.
It just takes a while to build up your skills, learn the arts and sciences of self-employment, and figure out how to make your business work for you.
Income
1.5-2x employed rates (but also it varies)
What you make can vary — a lot.
You'll see averages around $20/hr but also statistics that say 20.9% of full-time freelancers make over $100K per year and 2% earn more than $200/hr.
You'll see some reports say that indie workers do just as well financially as employed and that the average annual income for independent pros is $69,100 (compared to a U.S. median household income of $59,039.)
Check out the distribution by skill here (page 25) and you'll see that, from virtual assistants to illustrators and marketing professionals, we're all working with a range of possibilities.
Take me for example. I'm well on my way to making it into the six-figure category this year, but that's mostly because I leveraged my employed experience. If I were still trying to make writing happen in my 'passion' niche? I'd definitely be on the lower end.
As a general guideline, you should be charging twice what comparable employed work averages on an hourly basis. So for example, if a copywriter pulls an average of $30/hr employed, you should be looking at $60/hr in your freelance work. Remember that you have to cover taxes and all your benefits including health insurance, vacation, and sick time.
Hours Worked
It's up to you
This is another one that varies by skill (see page 40 here) but mostly it's a lifestyle decision.
If you're dead set on a particular niche and want to freelance to pay your bills, you might work more hours. If you're like me and minimizing hours worked is important, you can adjust your niche and skill to get closer to that goal.
The most important thing is knowing what you want out of life and basing your strategy off that.
Marketing
100% of your free time.
When it comes to marketing, you'll hear advice like
Expect to hear back on 5-10% of your cold contacts.
It takes 6-8 touches to build trust.
It takes 8-12 touches to bring on a new client.
Only 3% of viable clients are actively searching for a freelancer at any given time.
That's because marketing is a numbers game that's also the key to the health of your freelance business. You are your own marketing department and putting in time pays off.
That's why I encourage people to set up marketing minimums. If you're having business issues and aren't hitting those, there's a good chance that's where your problem is. As a freelancer you have to work to get work, and if you aren't, you probably aren't working.
That said, the amount of marketing effort you put in should drop as your business matures.
When you start, expect to spend 100% of your time on marketing. That means researching your niche, prospecting, building your website, and getting your LinkedIn and bidding site profiles going. It's pretty common advice that after you set your ideal business hours, you should spend every free minute that's not going to production and admin…on marketing.
At this point, I have half a day each week dedicated to marketing. I've shaved that back from a full day thanks to automation through ads, but I still spend a few minutes every morning on follow up and checking on prospects.
A New Perspective on Money
30% off the top and 50% variation
Most of us have a relationship with money that's heavily influenced by employment.
We tend to think in even, regular distributions and we understand our income in a post-tax and post-benefit context.
That means our expectations are incompatible with independent work.
Depending on where you live, employers take care of some mix of taxes, health insurance, retirement, AND chopping your income up into nice, neat, even little checks that you get on a regular basis (and then plan your phone bill, mortgage, and car payments around.)
All of that's out the door as a freelancer.
In the U.S. you can expect that a good 25-30% of any money that comes in isn't yours* (that can be more once you factor in state and local taxes…which is why that 2x hourly rate is so crucial), but honestly the worst part really is the variability.
I still remember that first month I booked $17K worth of work. I was out here like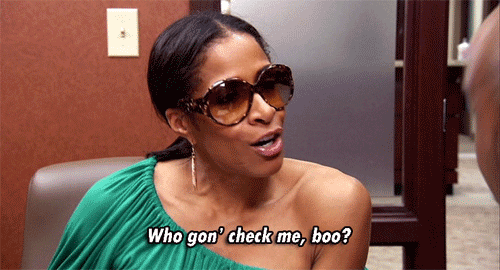 …and then the next month I did $5K. I was only working half the month, but still. That drop sobered me up real quick.
You'll run into mini-horror stories of people who set up their lifestyles based on those high months forgetting that nobody's out here keeping things nice and tidy for us. Nobody (aside from a startup or two) is out here leveling out our income for us.
Income is HEAVILY dependent on the marketing work you put in but in general, if you can't handle a 30-50% drop off your average income at any time, you might need to increase your income targets.
A New Perspective on Money, Part 2
The % varies
Here's another thing about freelance money that doesn't get talked about enough. That tax money isn't yours, but there's another chunk that you shouldn't be keeping…at least if you want your freelance business to grow.
It took me a while to accept this one, but a couple years in I realized I needed to invest in my business. Marketing, digital advertising, outsourcing, website hosting and development, professional education and networking — those were all things I needed to invest not just time and effort in, but actual money.
I tried to do it all myself at first, and you know what? For a while that was cute, but after a certain point, that was one of the main things holding me back. Once I got to a level where I regularly (and strategically) put money back into my business, I started to see more growth and less stress.
There's a guideline that you should be investing 5% of your net revenues back into your marketing, but as a freelancer, I think we can get away with less. Try out 5% of all your reinvesting combined and see if it doesn't get you to a point where you can invest more with solid confidence that it's worth it.
Freelancing has its frustrations and disappointments, but it can be a lot easier if you build a strategy that aligns with your goals and stay in conversation with other freelancers — so download your free strategy workbook and come check out the BlackFreelance Academy.
Did I miss anything you're wondering about? Drop it in the comments?
*It can also be less. Once you get into and past the $75K-100K range, looking into changing your status to an S-corp can bring on some serious tax benefits. I've heard of freelancers getting their rates as low as 15%, so definitely have a conversation with your accountant. (I found some good options by looking at Gusto's "Find an Accountant" feature.