This post will help you with Phase 2 of the BlackFreelance Foundations Workbook…if you haven't started yours yet, download it now!
When I first started BlackFreelance, I was ALL about focusing on one niche…not just for myself, but also that's the advice I would give other freelancers. Lately though, I've changed my mind a little.
While I still think focusing on just one niche is one of the best ways to cut through beginner freelance confusion, I also think at some level, even super-specialized freelancers like me have to admit we're actually working in multiple niches.
That's why today, I want to give you a couple of tips on how to make things work if your work is a little light on specialization.
Connect as Much as you Can
People have different reasons for choosing to work in multiple niches.
Maybe you're like me and work in a massive, multi-trillion dollar industry (healthcare) where there are tons of options.
Maybe you've got a long employment history with insight into multiple fields.
Maybe you're just interested in a lot of different things.
All of that's fine, but it's still important to condense things as much as you can.
One of the HUGE benefits of having a niche is the way you can almost effortlessly leverage experience. For example, you might learn about a topic from one client that allows you to look super-competent immediately with a new lead…seeing three clients talking about the same topic might perk your ears to an industry trend…or knowing that half your clients are going to the same conference might convince you that the event is a gold mine of in-person networking potential.
There are multiple umbrellas you can stuff all your niches under (and a lot are pretty huge). Look for those connecting threads so you can see some of the same benefits specialized freelancers do.
Get Serious About Your Marketing Strategy
Ok, so I'm a B2B healthcare tech writer and content marketer. That's pretty specialized (I still haven't run into another freelancer who does what I do), but like I said before if I'm being honest, I do still have multiple sub-niches.
Between SaaS, mobile, information technology, and cybersecurity (to start), I have a lot of ground to cover in some very different areas. The one place I make sure to keep things separated? My marketing.
For each of my sub-niches, I have separate prospect lists, separate warm email and LinkedIn templates, and even dedicated weeks on my marketing calendar. Eventually, I'm going to have separate landing pages on my website.
One of the big pitfalls of being a generalist is having a hard time getting your marketing to work, but if you can treat each niche as its own little world, you can get around some of that.
Set Your Site Up Right
Speaking of websites, this is an issue that even specialized freelancers have — it's just WAY worse for people who work in multiple niches…your site shouldn't be about you.
Let me say that again…
Your site…shouldn't be about YOU.
Just so we're clear…turn to your neighbor…(you know what to do).
I can't tell you how many freelancer sites I've seen that are basically glorified portfolios highlighting somebody's best work, their "passion", and interests. I've seen ridiculously talented freelancers presenting their work the wrong way, mostly because they're following what they see other people do. (I blame the personal branding trend of the 00s/10s.)
Let me just say, this does…not…work (and there's a better way.)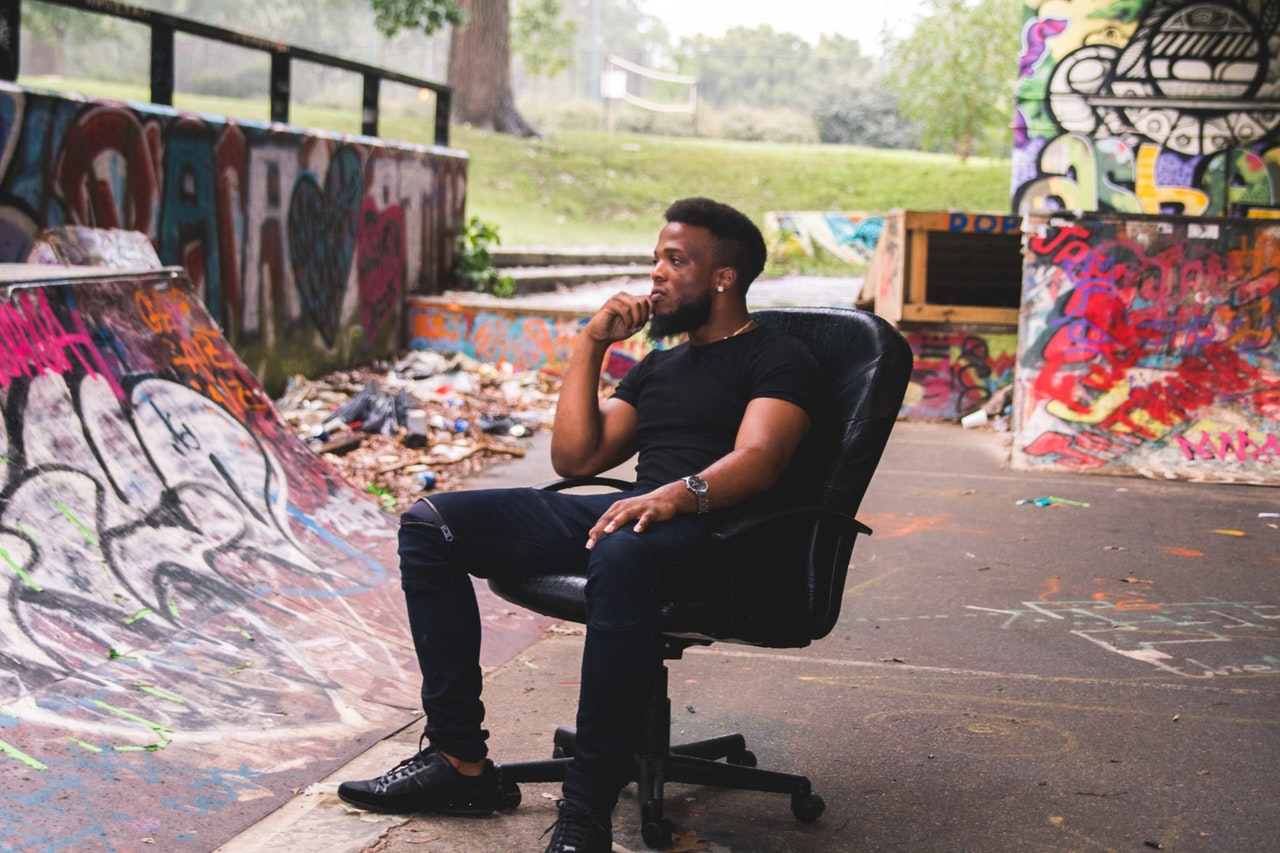 Sure, a couple of people will be interested, but clients don't give you money for what you can do. They pay you for what you can do for them.
That means that if you have multiple niches, you're probably going to want to dedicate sections of your site (and maybe even whole landing pages) to each area you specialize in. Organize your samples, testimonials, results, and content the same way…and if that seems like too much to handle, it's probably an indication you need to shave your list of niches back a little.
Be REALLY Specific About Your Skillset
I'm going to keep this one short. If you want to work in multiple niches, you better get things real tight when it comes to your skillset.
You are not every freelancer and trying to be a writer, graphic designer, branding expert, and social media consultant for 867 different niches? I can almost guarantee you're wasting a lot of time for a lot of people, yourself included.
Track Your Results
So…when I started out, my list of sub-niches also included startups. Startups are cool! Everybody's always talking about VCs, and series B funding, and growth hacking and…I thought they'd be a lucrative place to focus.
But then…
Then I found out the truth that a LOT of startups are broke, unorganized, inefficient with their energy, just a little bit cultish, and not necessarily invested in the change they're trying to make. Some people might see the same situation as scrappy, free-thinking, fast-paced, close-knit, and disruptive…but thanks to the self-evaluation spreadsheet that we use in the Academy twice a year, I realized that my startup clients were making me sad, stressed…and just to toss in a little insult with that injury, were my lowest earners AND latest payers.
Today, I only take a startup client as an EXTREME exception.
If you're working in multiple niches, start paying attention to how each is panning out for the growth of your business, for you financially, and for your mental health. You might be surprised to find that there's a pattern to your headaches.
If you read this and want some help refining your niche or making multiples work, take a stroll through some of these resources. If you have any niche questions, drop them in the comments, swing by Slack, and if you're in the Academy, hit me and the rest of the community up in the Skype group.
Megan
P.S. Don't forget that finding your best freelance niche is a process. This workbook will help you make it a core part of your freelance strategy.